Hello everyone. In this article, I share the link to download the TIA Portal V16 update. Update 6 (the latest update) for the "Totally Integrated Automation v16" brings some improvements, and fixes the crash from user feedback. Certainly, downloading TIA Portal 16 Upd6 on 365evn automation is free.
Information about TIA Portal v16 Update 6
Firstly, this update is valid for the following Siemens products:

STEP 7 Basic and Professional V16.
WinCC Basic/ Comfort/ Advanced/ Professional and WinCC Unified V16
TIA Portal Openness V16
Secondly, update 6 is cumulative and contains all previous updates: TIA Portal v16 update 5, upd4, upd3, upd2, and upd1
Thirdly, on TIA 16 update 6 the latest security updates are always included in the latest update. However, older updates are not updated in this regard.
You can only install the TIA v16 update if one of the products mentioned above is already installed.
After you install the update for WinCC, install the appropriate update for the Simatic HMI operator panels (HMI panel image).
After each installation of STEP 7 v16 or WinCC v16, the latest update needs to be installed.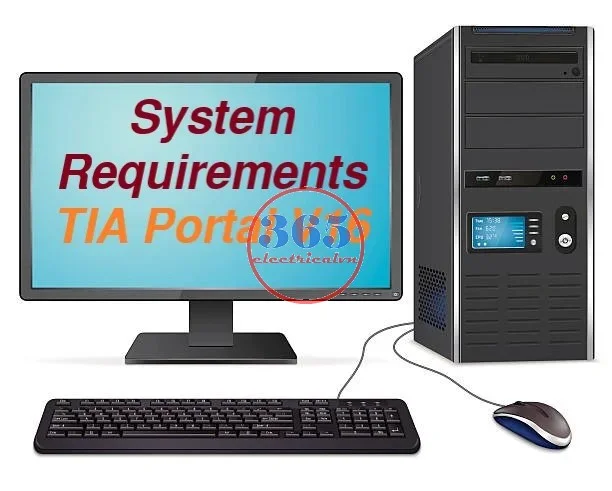 Improvements in:
TIA Portal V16 Update 6
Animated maximizing or minimizing of windows on high-resolution monitors
As you know, animated maximizing or minimizing of windows in the project view results in display problems on high-resolution monitors. To bypass the display problems, disable animated maximizing and minimizing. To do so, uncheck the check box in the "Option" -> "General setting" -> "Window animation".
Monitoring a PLC program (S7-1200/1500)
When we monitor a program can significantly increase the cycle time of the CPU. When monitoring is switched on, a dialog box warns of the possible increase in the cycle time. In this dialog box, you can continue or abort the monitoring.
Inverted RLO at EN enable input (FBD, S7-1200/S7-1500)
Moreover, the stability and performance of WinCC v16 and WinCC Unified v16 have been improved.
TIA Portal v16 Update 5
ProDiag function blocks on TIA 16 upd5 cannot be used in the block interface.
Siemens S7-1200 CPU is not reachable in "Commissioning mode".
Security note on know-how-protected blocks and projects.
When you protect your blocks and projects, note that full password protection is not provided until you log into the project.
Moreover, the stability and performance of WinCC and WinCC Unified 16 have been improved.
TIA Portal 16 Update 4
Serialize and Deserialize V2.1
The memory for "Serialize and Deserialize V2.1 instructions" works requires more than its predecessor versions due to the complexity of the processed data.
More improvements for opening data blocks, Implicit data type conversion (SCL), and transfer of an ARRAY to the VARIANT data type
TIA 16 Update 3
In Tia v16 upd 3, the "Serialize (S7-1500)" is once again possible to link, to the parameter "DEST_ARRAY", an operand whose access path contains an ARRAY with a variable index.
Fix the error ARRAY access on PLC S7-1200/ S7-1500.
On WinCC 16, communication with HTTPS servers on Windows CE-based devices has been improved.
TIA 16 Update 2 and TIA Portal 16 Upd 1
In Step 7 – SCL: The derived data types in arithmetic expressions
The rules for derived data types have been standardized. It is now no longer permitted to use these data types in arithmetic expressions in SCL
Some changes with editing function block types in the ProDiag overview editor
The display of SVG graphics on WinCC has been improved with

Support for embedded graphics; element
Support for clip paths; element
Improvements in removing unsupported SVG elements
For more information about TIA Portal v16 Update – all versions, you can read the PDF file "TIA v16 Upd Information" below. Furthermore, you might upgrade the automation software to TIA 17, or TIA 18, all are available to download on 365evn automation.
Download TIA Portal 16 Update
If you find this content valuable, please rate it (click the button above), share it with your friends or invite me for a coffee by clicking the button below.